Initech Global's vision is that every day, we remain true to the needs of our Consultants, our Clients, and our Communities. We achieve this by creating shared and equal value for clients and consultants alike. Meet the team that drives our vision daily.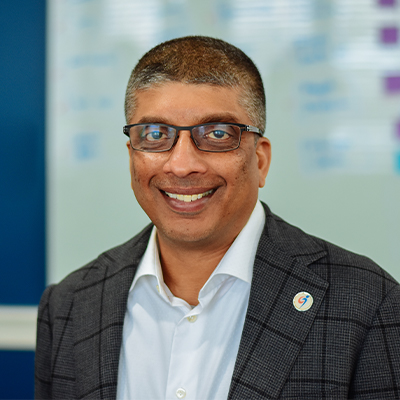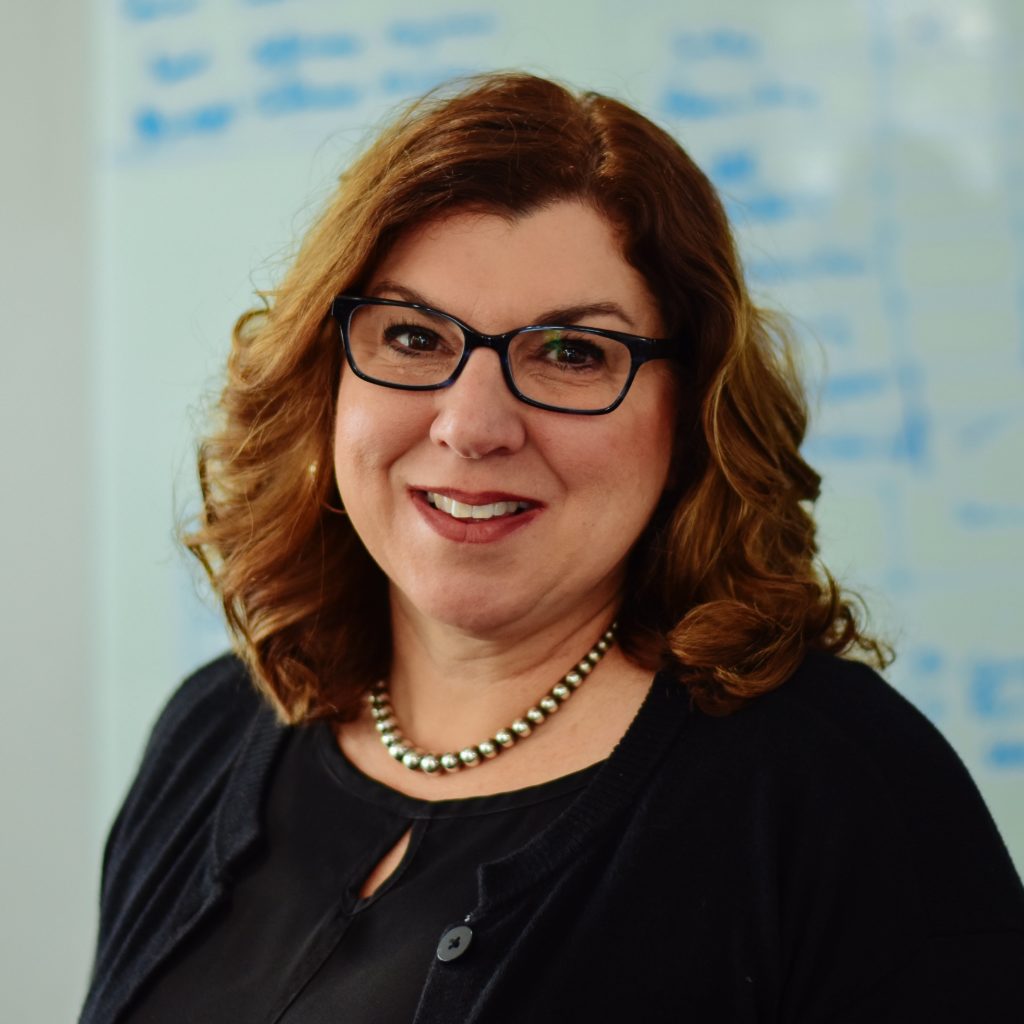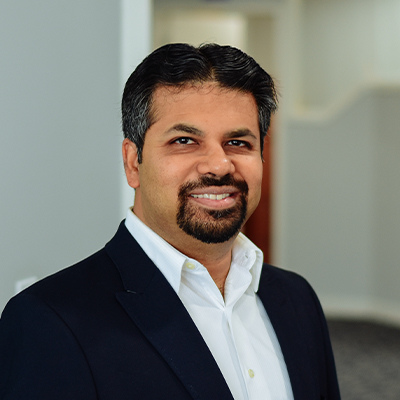 Director of Digital Transformation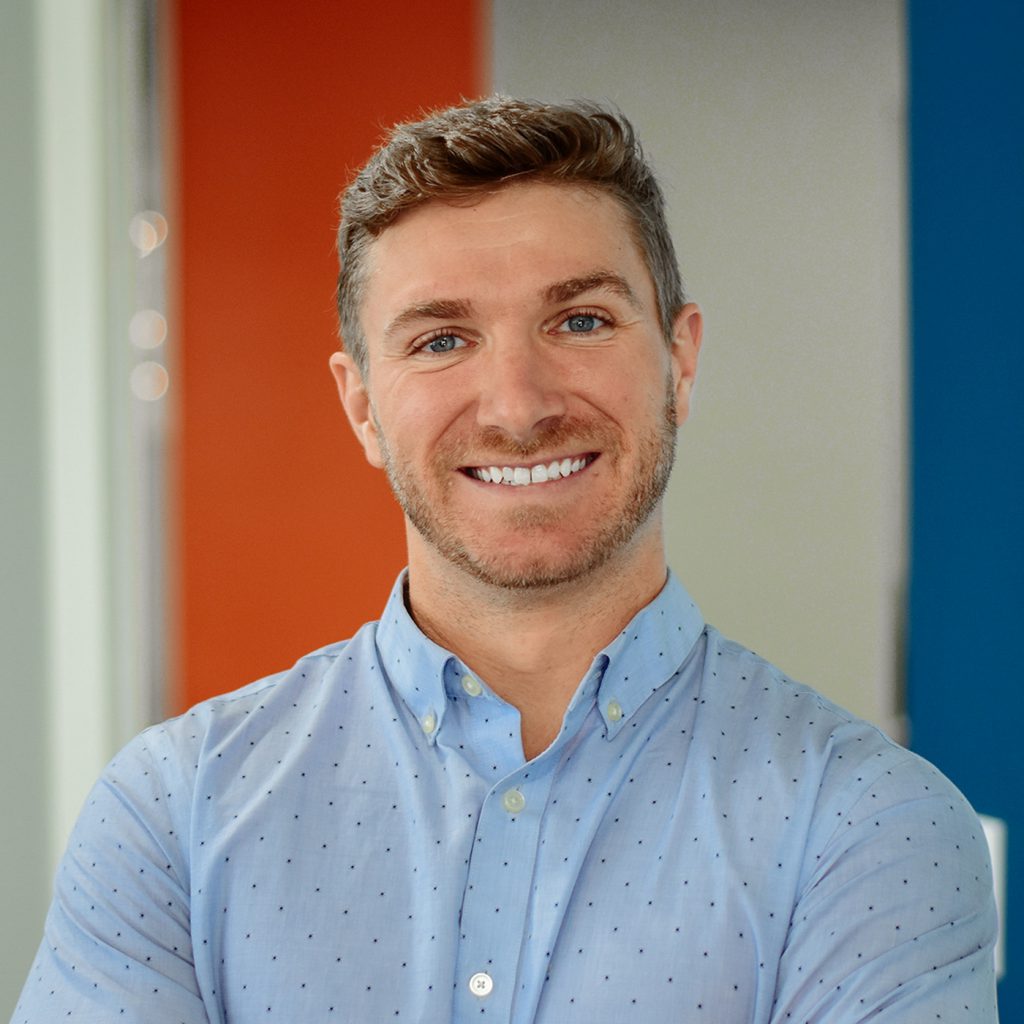 Director of Technical Services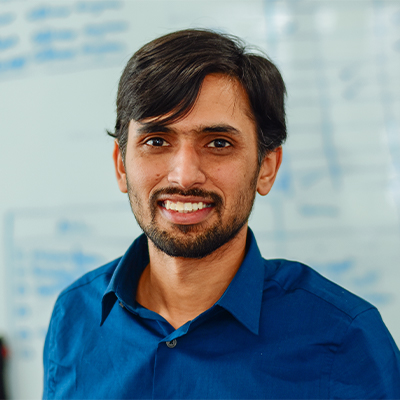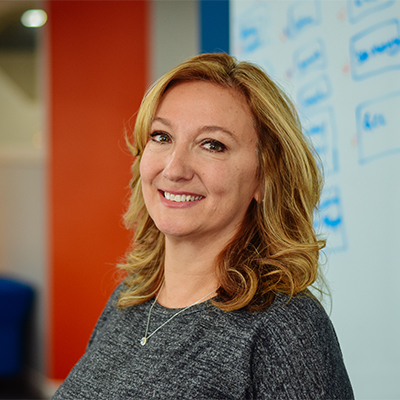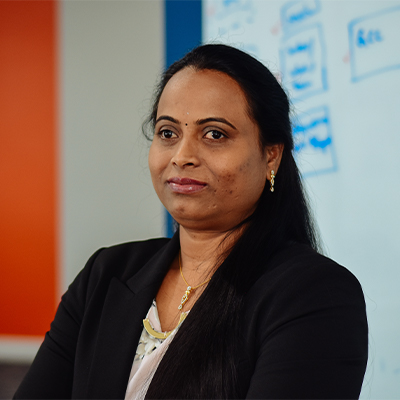 Principal Software Engineer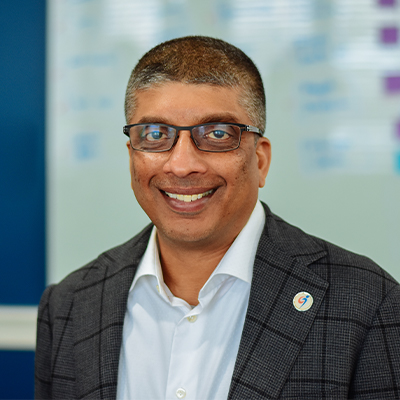 Nagesh is the Chief Executive Officer and Founder of Initech Global. He is responsible for creating and communicating the overall vision and strategy for the company. Under his leadership, Initech has redefined what it means to be a successful IT services provider with a compassion for both clients and consultants.
Nagesh has steered the company to focus on 5 key areas of the IT industry. By targeting Cloud, Data Science, Modern Full-Stack Development, Integrations and Legacy Systems, Initech has been able to provide industry leading solutions to both small and large corporations. His direction has led to continuous growth and produced accolades such as Inc. Magazines fastest-growing private companies in the country.
Nagesh earned his Bachelor's in Mechanical Engineering from Vasavi Engineering College and his master's in computer science from Bradley University. He provides numerous scholarship opportunities through local academic institutions and is deeply involved in local cultural events. When not in the office, Nagesh enjoys boating in West Michigan with family and friends and traveling to new exciting places.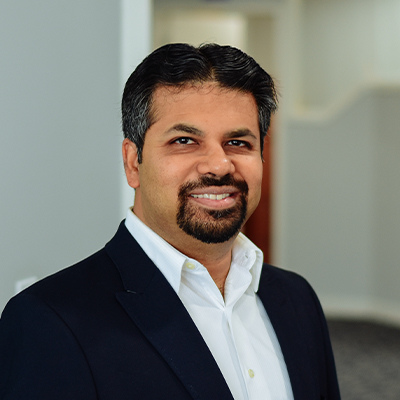 Director - Digital Transformation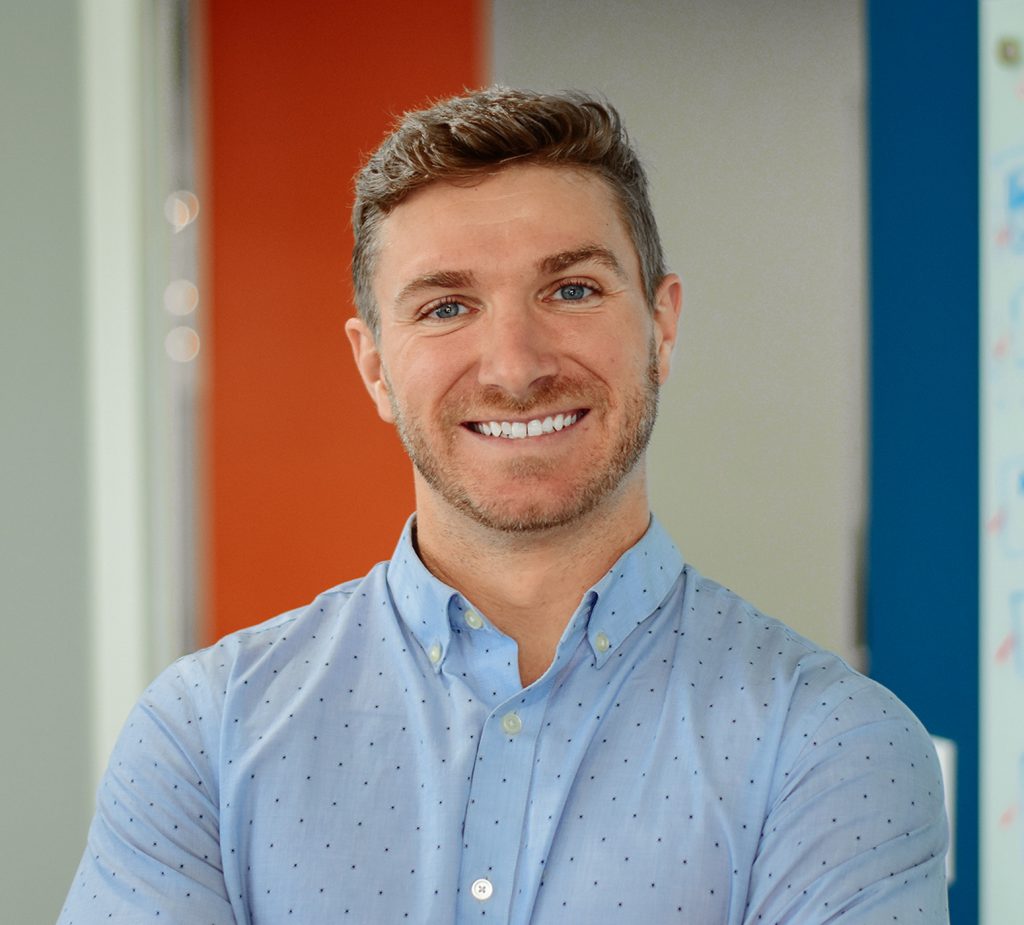 Director of Technical Services
Sean is responsible for the management and oversight of several Initech projects with a focus on integration, analytics and application development for our West Michigan clients. His business perspective is shaped by a diverse set of industries which include IT, healthcare, construction and direct selling.
Sean is a Project Management Professional (PMP) and Certified Scrum Master (CSM) with a passion for agile software development. He's engaged in the Project Management Institute and has worked in management for more than 10 years, initially owning his own business and later shifting to corporate efforts. His success has been fueled by intimate client and resource relationships combined with a desire to provide positive outcomes.
Sean graduated from Central Michigan University with a B.S. in Economics and Law and is currently pursuing an MBA. During the summer you'll find him staying active on the beach and participating in volleyball events across the Midwest.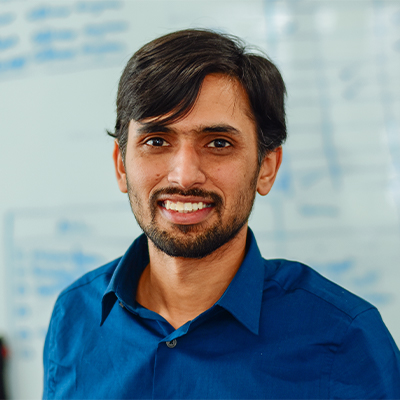 Balu Vyamajala is a Distinguished Engineer with over 15 years of experience leading and executing complex development projects for Initech. Balu is proficient in several programming languages, citing a high level of expertise in Java, Scala, NodeJS and Angular.
Balu prides himself on keeping up to date with the newest technologies and software development practices, utilizing these skills to collaborate with clients and project teams to provide world class solutions. His list of accomplishments was recently expanded by obtaining both Mapr and Spark developer certifications.
Balu and his team have recently focused on constructing complex cloud-based web applications using serverless-microservice architecture on sql-nosql databases. Recent project engagement includes building decoupled applications with streaming services such as Kafka/Kinesis, Event Archival processes in cloud, Exploration utilizing Elastic Search, Serverless messaging with AWS Lambda and DynamoDB and Analytics on streaming data with Spark Streaming and Kafka.
One of Balu's recent achievements included a CIO award by automizing the creation of power point presentations for users. This new report builder feature provided savings of approximately $300,000 per month, winning best innovative project.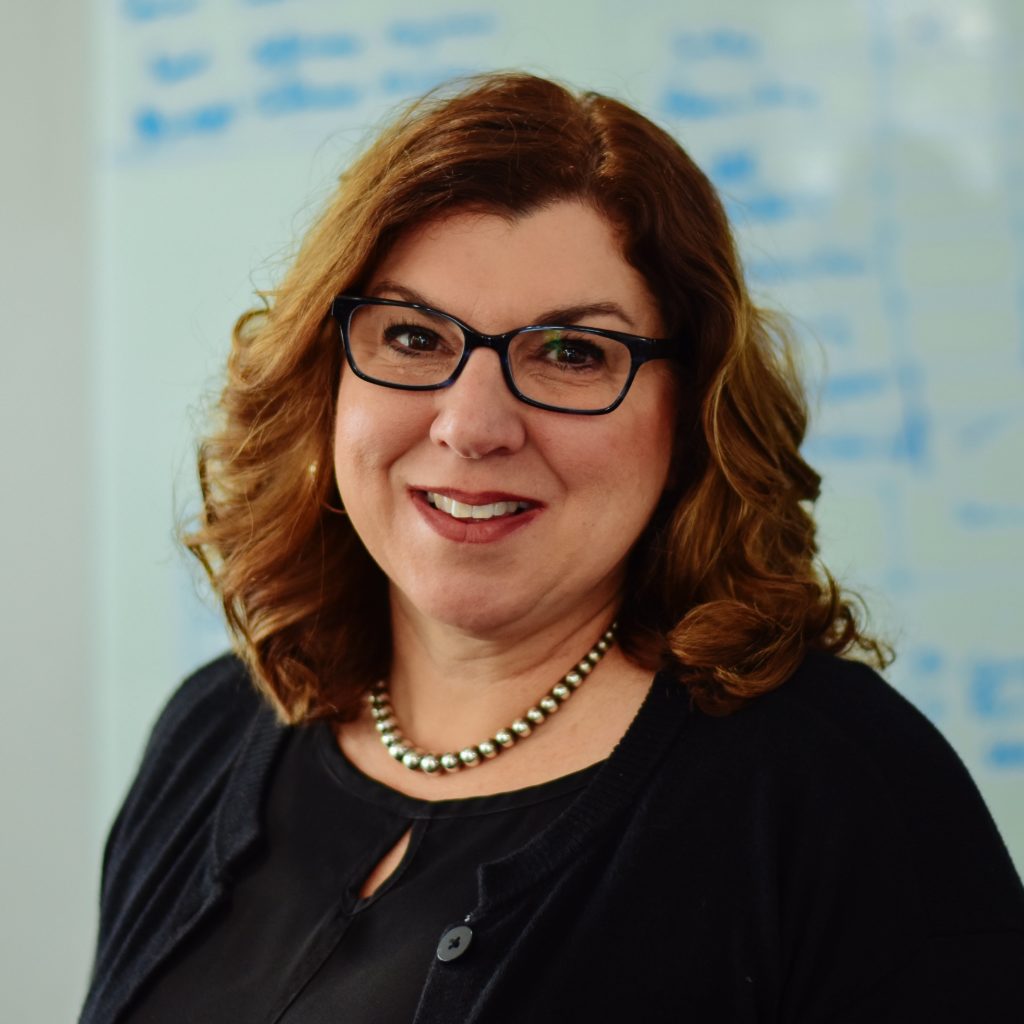 Deanne Newton started her career with Initech Global in 2008. As the Director of Operations, she oversees finance, accounting and operations.
Deanne brings over 20 years of leadership experience with expertise in financial planning, human resources, and immigration compliance. Her focus on continuous improvement consistently challenges each aspect of the operational process to improve efficiency and drives positive outcomes, these outcomes help Initech Global establish and retain strong relationships with both our clients and vendors.
When Deanne is away from work, she enjoys boating, summer activities, and spending quality time with her husband, three children and two dogs. She serves on two community boards including a group she founded to help establish a legal lake level on Murray Lake.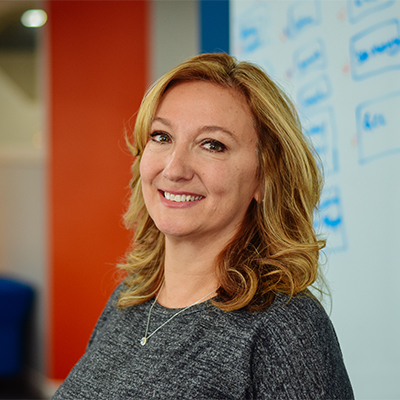 Becky Tucker has been with Initech Global since June 2014. As the Human Resources Manager she focuses on providing support and advice to operational managers and executive staff, specializing in employment, training and development, labor relations, benefits administration, and the development of organizational culture.
Becky Tucker is passionate about the community and served as chief spokesperson and representative for Initech Global by building a partnership with Feeding America West Michigan. by committing to company participation in volunteer days; and establishing a strong network with GVSU and Davenport Universities through interactions with students and staff with Initech's Student scholarships, Career Fairs and one on one interactions.
Becky lives in Grandville with her husband, their 2 children, and 2 cats. When Becky is not working, she likes watching her kids play sports. Becky also keeps busy thru volunteering and serving on various boards at the Grandville High School.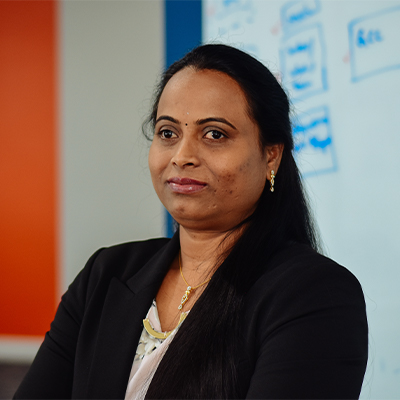 Principal Software Engineer
Sudha Balasubramani acts as a Delivery Manager for our AS400 Legacy Systems division. As a Lead, Sudha oversees all Legacy system projects at Initech Global and ensures they are completed to our customer's precise specifications. In addition, she is responsible for the delivery and management of resources – coordinating support work and acting as a key contributor for several of our AS400 projects.
Sudha has over 15 years in various roles for AS400 technology projects and has knowledge in various industries such as Healthcare, Retail, Insurance, Order Management System, Inventory Management Systems. Her experience in different industries has fostered an understanding of different business objectives and customer expectations and allows her to apply several different strategies to produce a successful outcome.
Sudha holds a master's degree in Computer Science from University of Madras and holds Gold Medal in that degree. Sudha like to cook, especially South Indian dishes and loves to spend time with her daughter.